Don't see the answer to your question below? Feel free to get in touch.
Ho do I subscribe to Primary Sign?
You can subscribe by purchasing a package from our online shop. If you can find a package that suits you, feel free to get in touch and we'll see what we can do.
Do I need to know any Sign Language before to use Primary Sign?
No, Primary Sign can be used with no prior knowledge of Sign Language. It's simple to use and fun.
I want to use Primary Sign for the entire school? Is this possible?
Yes, school subscriptions will allow all students, and teachers,  in your school to access and use Primary Sign for the duration of your subscription.
Are there discounts available?
We have a selection of different subscription packages available on our shop. However, we frequently offer discounts and promotions – follow us on facebook or sign up to our newsletter to be the first to hear about these. Also, you can always contact us to see how we can help.
How long will the package take to complete? What qualifications will I receive?
Because Primary Sign has been designed to cover people of all learning styles and abilities,  it can be used to suit different paces. A learner may pick up a topic quickly, whereas others may take more time. However, with hundreds of different signs to learn and with an abundance of games and activities available, there are hours worth of learning.
There are no official qualifications connected to the Primary Sign package but certificates are included in the individual modules that can be handed out to learners at the teacher's discretion.
Does Primary Sign use Makaton? What is the difference between Makaton and Sign Language?
Primary Sign uses British Sign Language (BSL). Makaton is designed to support people with learning or communication difficulties. Makaton is often used alongside speech to help aid adults and children with communication.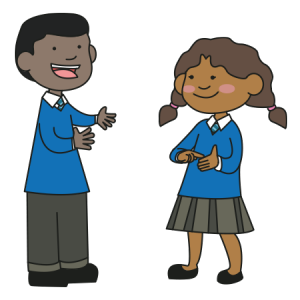 BSL is a language with its own structure and grammar, and uses hand signs, body language, facial expressions and lip patterns. It is the language used by the deaf community in the UK and, as with any language, is constantly evolving.
The signs in Makaton are taken from Sign Language and, as Sign Language differs from country to country, so does Makaton. However, unlike Sign Language which has regional variations and dialects, the signs for Makaton will be the same throughout the country.